We offer our customers a number of courtesy cars.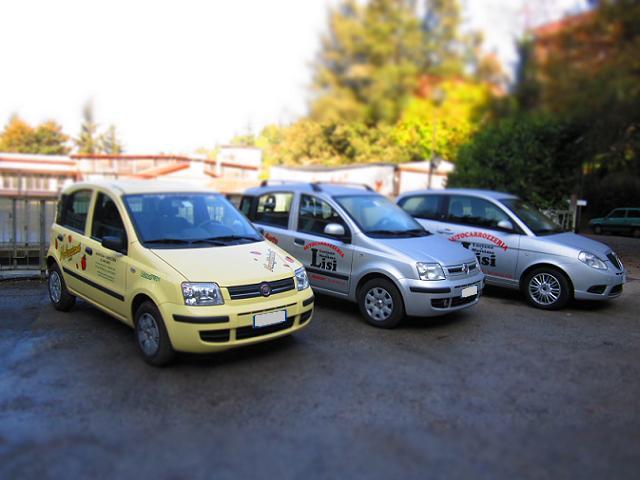 ---
In case of car accidents we have a wide range of courtesy cars available to be used by our customers whilst their car is being repaired. This service is also offered in case of technical stoppage when the customer is not responsible for the car accident.
We offer our customers free courtesy cars when certain amounts are exceeded. The cars are obviously in demand, so they are subject to long waiting lists. This type of service is offered exclusively to those customers who must pay directly for the damage, or who may have particular difficulties resulting from the accident. The service is offered at the discretion of the body shop.
In collaboration with Hertz Italiana S.p.A. we have a number of cars and vans of any category available at our premises. We can therefore satisfy all needs anytime, at special conditions reserved to our customers.
We also have one automatic car available, equipped with multi set-ups in order to allow disabled users to drive. The car is also equipped with dual controls to permit the attainment of special driving licences. The available set-ups, assembled in collaboration with Handytech are:
Dual controls
Automatic gear
Vertical brake
Gasring
Platform to cover pedals
Infrared control unit to divert commands
Steering wheel power ball
Please contact our office at the following number: 06.9417145 for any further information